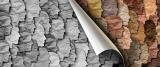 Health equity is achieved when every person, regardless of race, place, or circumstance, has the opportunity to live their healthiest life. Some of the known barriers are referred to as Social Determinants of Health (SDoH) and are determined by the conditions in which people are born, grow, live, work, play and age. These barriers, driven by structural racism, discrimination and stigma, include poverty, lack of access to quality education, housing, good jobs and comprehensive, high quality health care. Communities that are overwhelmingly impacted by these obstacles are underserved, including communities of color, people with disabilities, members of the LGBTQ+ community, women, and those who live in rural or frontier settings. This activity will define health equity, distinguish between equity, equality, and justice, discuss health equity and inequities, and identify individual strategies to promote health equity.
Credits
AAFP - Family Physicians
ACPE - Pharmacists
ACPE - Pharmacy Technicians
AMA - Physicians
ANCC - Nurses
APA - Psychologists
Attendance - General Attendance
CCMC - General - Case Managers
COPE - Optometrists
ASWB - Social Workers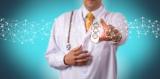 This activity will discuss the importance of data and evidence regarding the use of genetics/genomics in treatment planning.
Category
Disease management
Pediatrics
Wellness
Credits
ACPE - Pharmacists
ACPE - Pharmacy Technicians
AMA - Physicians
ANCC - Nurses
APA - Psychologists
Attendance - General Attendance
CCMC - General - Case Managers
ASWB - Social Workers
Pages