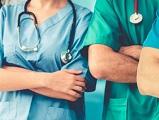 How you treat patients, the words you choose, and the provision of care directly influence your patients' perception of the care they receive and help improve how they respond to the surveys. By honoring and respecting patients through genuine care, compassion and concern, patients' experience should improve over time. This activity will provide an overview of CAHPS and HOS surveys as well as strategies to improve the patient experience. 
Credits
AAFP - Family Physicians
AAPC - Coders
AMA - Physicians
ANCC - Nurses
Attendance - General Attendance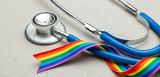 This activity will provide health care providers with increased awareness surrounding these issues so that communication with LGBTQ+ people is respectful and sensitive. It will review how patient-provider interactions can be more supportive of the individual's needs, how to take a full history and perform an inclusive and affirming physical exam, and how health information can be thoughtfully documented to provide accurate information regarding health issues, screening recommendations and risk prevention.
Credits
AAFP - Family Physicians
ACPE - Pharmacists
ACPE - Pharmacy Technicians
AMA - Physicians
ANCC - Nurses
APA - Psychologists
Attendance - General Attendance
CCMC - General - Case Managers
COPE - Optometrists
ASWB - Social Workers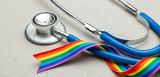 This activity will raise awareness of the identities and experiences of the LGBTQ+ community, as well as ways to address the unique health-related disparities affecting the community. It will discuss appropriate use of pronouns and terminology and review current statistics regarding social and health care disparities experienced by this community. Lastly, it will explore how to create environments in which LGBTQ+ individuals can feel validated, safe, and welcome. 
Credits
AAFP - Family Physicians
ACPE - Pharmacists
ACPE - Pharmacy Technicians
AMA - Physicians
ANCC - Nurses
APA - Psychologists
Attendance - General Attendance
CCMC - General - Case Managers
COPE - Optometrists
ASWB - Social Workers