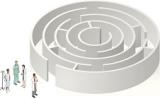 Activity descriptionA disease is considered "rare" if it affects fewer than 200,000 individuals in the US. Uncovering the genetic roots of rare diseases and using those insights to develop new treatments is an ongoing process.
Category
Disease Management
Health Equity
Credits
AAPC - Coders
ACPE - Pharmacists
ACPE - Pharmacy Technicians
AMA - Physicians
ANCC - Nurses
APA - Psychologists
Attendance - General Attendance
CCMC - General - Case Managers
ASWB - Social Workers
Event date
August 9, 2022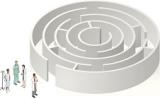 This activity will explore recent advances in the diagnosis and treatment of KLA and other lymphatic conditions, including current clinical trials. It will also share insights and perspectives from and provide strategies to support the well-being of both the individual and their family/caregiver(s).
Category
Disease Management
Health Equity
Credits
AAPC - Coders
ACPE - Pharmacists
ACPE - Pharmacy Technicians
AMA - Physicians
ANCC - Nurses
APA - Psychologists
Attendance - General Attendance
CCMC - General - Case Managers
ASWB - Social Workers
Event date
September 15, 2022