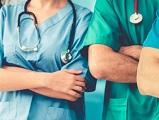 Essentials of Oncology Management for the Health Care Team
Activity description
These activities consist of recordings from the "Essentials of Oncology, Solid Organ and Blood/Marrow Transplant Management for the Health Care Team" held March 13–14, 2023, in Scottsdale, Ariz.
Whether you are just launching your career or you have been managing oncology patients for years, these activities will offer you the information you need to excel in your role. Throughout these activities, faculty will discuss the keys to optimize the management/benefits of individuals with cancer. Participants will hear about current topics and exciting advances in the field of oncology.
Provided by
This activity is provided by Optum Health Education.
Commercial support
There was no commercial support for this activity.
Required hardware/software
Please ensure you are using the web-browser Chrome and disable any pop-up blocking software. Click here for information on how to enable pop-ups.
Target Audience
These activities are designed to meet the educational needs of case managers, dietitians, nurses, pharmacists, pharmacy technicians, physicians and other health care professionals (HCPs) who are interested in the care and management of oncology patient populations.
Learning Objectives
At the end of this educational activity, participants should be able to:
Compare the use of CAR T-cell therapy versus autologous hematopoietic cell transplantation in relapsed lymphoma.
Discuss strategies to integrate optimal diagnostic testing practices for non-small cell lung cancer into practice.
Examine the effects of the gut microbiome on cancer progression and immunotherapeutic response through inflammatory pathways.
Report on ways that health care professionals can process and honor personal grief experienced in response to patient-related traumatic illness and loss. 
Describe recent studies on breast cancer demonstrating favorable therapeutic responses and indicating that inclusion of diversity in clinical trials can lead to improved survival rates.
Report on the current and potential roles of mixed chimerism monitoring in assessing posttransplant health status and predicting long-term outcomes.
Faculty
Long-term Followup of Tolerance Through Mixed Chimerism: The Future Is Now
Stephan Busque, MD
Director, Adult Kidney and Pancreas Transplant Program
Stanford University School of Medicine;
Professor of Surgery, Abdominal Transplantation
Stanford Medicine
.75 credit
Role of the Gut Microbiome in Cancer
Vikas Dudeja, MD, FACS
Associate Professor of Surgery
James P. Hayes, Jr., Endowed Professor in Gastrointestinal Oncology
Director, Division of Surgical Oncology
University of Alabama at Birmingham 
.75 credit
Emerging Strategies in the Management of BRAF-V600E Mutated Metastatic Colorectal Cancer
Marwan G. Fakih, MD 
Professor, Medical Oncology and Therapeutics Research
Judy and Bernard Briskin Distinguished Director in Clinical Research
Associate Director, Clinical Sciences
Medical Director, Briskin Center for Clinical Research
Section Head, GI Medical Oncology
City of Hope 
.75 credit
Keynote: Honoring Professional Grief: Acknowledging Death and Loss in Practice
Kelly Grosklags, LICSW, BCD, FAAGC, FT
Fellowships in Grief Counseling and Thanatology
Founder & CEO
Conversations with Kelly
.75 credit
Breast Cancer: Advancing Treatment and Inclusivity
Damé Idossa, MD
Assistant Professor of Medicine
Division of Hematology, Oncology and Transplantation
Department of Medicine
University of Minnesota 
.75 credit
Advances in CAR T-Cell Therapy: Second Line Approvals in Lymphoma
Javier L. Munoz, MD, MBA
Hematologist & Oncologist
Director, Lymphoma Program
Mayo Clinic in Arizona
.50 credit
Immunotherapy for Non-Small Cell Lung Cancer: Where Are We Now, and Where Are We Headed? 
Jason Niu, MD, PhD 
Adjunct Associate Professor
The University of Texas MD Anderson Cancer Center 
Co-Director, Lung Cancer Program            
Banner MD Anderson Cancer Center (BMDACC) 
1.00 credit
Advancing Awareness, Equity and Inclusiveness in Clinical Cancer Trials
Ana I. Velázquez Mañana, MD MSc 
Assistant Professor of Medicine
Division of Hematology/Oncology
Zuckerberg San Francisco General; 
Assistant Director of DEIA for Training
Helen Diller Family Comprehensive Cancer Center 
John A. Watson Scholar
University of California, San Francisco
.75 credit
Planning Committee
Elizabeth Albert, MD
Clinical Activity Manager
Optum Health Education
Eden Prairie, MN
Matthew Cooper, MD
Professor of Surgery
Medical College of Wisconsin;
Division Chief, Transplant Surgery
Director, Solid Organ Transplantation Service Line
Surgical Director, Kidney and Pancreas Transplantation
Froedtert Memorial Lutheran Hospital;
Director, Solid Organ Transplantation
Children's Hospital of Wisconsin
Milwaukee, WI
Rebecca Gleason, RN, CCM
Activity Manager
Optum Health Education
Eden Prairie, MN
C. Fred LeMaistre, MD
Senior Vice President
Senior Vice President, Market Operations
Physician-in-Chief, Hematology
Sarah Cannon
Nashville, TN
Tina Rydland, PharmD
Crystal Clear Rx
Denver, CO
Disclosures of relevant financial relationships
In accordance with the Accreditation Council for Continuing Medical Education's (ACCME) Standards for Integrity and Independence in Accredited Continuing Education, Optum Health Education (OHE) requires all those in control of educational content to disclose their financial relationships with ineligible companies within the prior 24 months. Ineligible companies are defined by the ACCME as companies whose primary business is producing, marketing, selling, re-selling, or distributing health care products used by or on patients. Individuals must disclose all financial relationships, regardless of the amount, with ineligible companies and regardless of their view of the relevance of the relationship to the education. OHE ensures that the content is independent of commercial bias.
Financial Relationship Key
A-Advisory Board
G- Grant/Research Support or Funding
CT-Clinical Trial
I-Stocks and Other Ownership Interests 
C-Consultant
S-Speakers' Bureau
E-Employee
O-Other Financial or Material Support
Dr. Busque: Aurinia (I);  Genentech (C).
Dr. Fakih: Eisai, Merck, Nouscom, Roche/Genentech (A); AstraZeneca, Bristol Myers Squibb (C); Bayer Corporation, Mirati Therapeutics, Inc. (A, C); Genentech, Verastem (G)
Dr. Munoz: Pharmacyclics/Abbvie, Bayer, Gilead/Kite Pharma, Pfizer, Janssen, Juno/Celgene, BMS, Kyowa, Alexion, Fosunkite, Innovent, Seattle Genetics, Debiopharm, Karyopharm, Genmab, ADC Therapeutics, Epizyme, Beigene, Servier, Novartis, Morphosys/Incyte, MEI, Zodiac, TG Therapeutics, Lilly/Loxo; Research funding – Bayer, Gilead/Kite Pharma, Celgene, Merck, Portola, Incyte, Genentech, Pharmacyclics, Seattle Genetics, Janssen, Millennium (C) Targeted Oncology, OncView, Curio, Kyowa, Physicians' Education Resource, and Seattle Genetics (O) Bayer, Gilead/Kite Pharma, Celgene, Merck, Portola, Incyte, Genentech, Pharmacyclics, Seattle Genetics, Janssen, Millennium (G) Gilead/Kite Pharma, Kyowa, Bayer, Pharmacyclics/Janssen, Seattle Genetics, Acrotech/Aurobindo, Beigene, Verastem, AstraZeneca, Celgene/BMS, Genentech/Roche (S)
Dr. Niu: AstraZeneca, Beigene, Blueprint, Boehringer Ingelheim, Bristol Myers Squibb, Daiichi Sankyo, Exact Sciences; Immvira, Johnson & Johnson, Merck, Mirati Therapeutics, OncLive Clinical Congress Consultants, Takeda (A)
Dr. Velázquez Mañana: Ascend (O) and Corbus Pharmaceuticals (I)
The remaining faculty and activity planners have no financial relationships to disclose.
Method for calculating CE credit
CE credit was calculated by the complexity of content.
Accreditation statement


In support of improving patient care, Optum Health Education is jointly accredited by the Accreditation Council for Continuing Medical Education (ACCME), the Accreditation Council for Pharmacy Education (ACPE), and the American Nurses Credentialing Center (ANCC) to provide continuing education for the health care team.
Credit designation statements


This activity was planned by and for the health care team, and learners will receive 6.00 Interprofessional Continuing Education (IPCE) credits for learning and change.

Nurses
The participant will be awarded up to 6.00 contact hour(s) of credit for attendance and completion of supplemental materials.
Nurse practitioners
The American Academy of Nurse Practitioners Certification Program (AANPCP) accepts credit from organizations accredited by the ACCME and ANCC.
Pharmacists/Pharmacy technicians
This activity is approved for 6.00 contact hour(s) ([0.600] CEU) in states that recognize ACPE.
Attending the full program will earn 6.00 contact hour(s).
Unique Activity Number(s): JA0007123-0000-23-100-H01-P/T
Physicians
Optum Health Education designates this enduring activity for a maximum of 6.00 AMA PRA Category 1 Credit(s)™. Physicians should claim only the credit commensurate with the extent of their participation in the activity.
PAs
The American Academy of Physician Assistants (AAPA) accepts credit from organizations accredited by the ACCME.
Case managers
The Commission for Case Manager Certification has approved this program for a maximum of 6.00 clock hour(s) for Certified Case Managers (CCM).
Dietitians 
Completion of this RD/DTR profession-specific or IPCE activity awards CPEUs (One IPCE credit=One CPEU). 
If the ac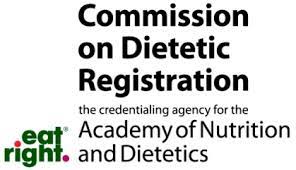 tivity is dietetics-related but not targeted to RDs or DTRs, CPEUs may be claimed which are commensurate with participation in contact hours (One 60 minute hour=1 CPEU). 
RD's and DTRs are to select activity type 102 in their Activity Log. Performance indicator selection is at the learner's discretion. 
Psychologists
Optum Health Education is approved by the American Psychological Association (APA) to offer continuing education for psychologists. Optum Health Education maintains responsibility for this program. 6.00 CE hour.
Social workers
| | |
| --- | --- |
| | As a Jointly Accredited Organization, Optum Health Education is approved to offer social work continuing education by the Association of Social Work Boards (ASWB) Approved Continuing Education (ACE) program. Organizations, not individual courses, are approved under this program. State and provincial regulatory boards have the final authority to determine whether an individual course may be accepted for continuing education credit. Optum Health Education maintains responsibility for this course. Social workers completing this course receive 6.00 enduring continuing education credits. |
Attendance
A certificate of attendance will be provided to learners upon completion of activity requirements, enabling participants to register with licensing boards or associations that have not been preapproved for credits. To apply for credit types not listed above, participants should use the procedure established by the specific organization with which they wish to obtain credit.
Available Credit
6.00

ACPE - Pharmacists

6.00

ACPE - Pharmacy Technicians

6.00

AMA - Physicians

6.00

ANCC - Nurses

6.00

APA - Psychologists

6.00

Attendance - General Attendance

6.00

CCMC - General - Case Managers

6.00

CDR - Dietitians

6.00

ASWB - Social Workers
Please log in to register.
Prior to beginning this activity, please ensure you are using the web-browser Chrome and disable any pop-up blocking software. Click here for information on how to enable pop-ups.
You must be logged into your account to participate in this activity. Get started by clicking the down arrow and then "Start" under "Overview and Instructions"; then follow the prompts at the bottom of the screen. At the end of the activity, you will be able to view, save or print your certificate of participation. A complete listing of all of your activities can be found under "My Account," "My Activities."