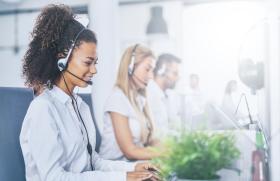 EAP 101 for Behavioral Health Providers
Activity description
The goal of Employee Assistance Program (EAP) affiliates is to provide quality, work-based assistance to all eligible members in order to improve the productivity and healthy functioning of each workplace by providing short-term, solution-focused consultations. This activity will provide an overview of the EAP field, history and expansion of services and components of EAP services, and review the Employee Assistance Professionals Association (EAPA) standards and code of ethics. The difference between EAP and behavioral health will be examined along with the types of EAP referrals, the benefits of EAP services and the management referral process. EAP core technology, CEAP (certification) and dual relationships will also be discussed.
Provided by
This activity is provided by Optum Health Education and Optum Behavioral Health.
Commercial support
No commercial support was received for this activity.
Required hardware/software
Please ensure you are using the web-browser Chrome and disable any pop-up blocking software. Click here for information on how to enable pop-ups.
Target Audience
This activity is designed to meet the educational needs of social workers, psychologists and other health care professionals who are interested in learning about the EAP field.
Learning Objectives
At the end of this activity, participants should be able to:
Provide an overview of the EAP Field, EAP core technology, CEAP and EAPA standards and code of ethics.
Describe and clarify EAP services, confidentiality and the inherent components of an EAP program.
Identify the role of the affiliate provider and how it contrasts with a behavioral health services role.
Describe the existing types of EAP referrals and define the management-referral process.
Presenters

Aimee Rohrer-Kraemer, MA, LPC, CEAP, SAP, SAE
EAP Management Consultant
Workplace Support Services
Optum

B. Gayle Lambert, MA, LPC
Management Consultant
Workplace Support Services
Optum

Laura E. White, LPC, CEAP, Q-SAP, Q-SAE
Senior EAP Management Consultant
Workplace Support Services
Optum


About the presenters
Aimee Rohrer-Kraemer is an EAP Management Consultant, employed with Optum since 2011. Prior to joining the MC team, Aimee worked as an EAP Specialist 2011-2015. Aimee received a BS in Human Development & Family Studies from Penn State and an MA in Clinical Counseling Psychology from LaSalle University. Prior to joining Optum, Aimee worked as an elementary and middle school counselor in Philadelphia, PA. Aimee has 3 daughters, ages 14, 12, & 4. They bring a lot of giggles to her life and remind her of her need for daily meditation! Outside of her job with Optum, Aimiee has a small outpatient psychotherapy private practice, primarily focused on trauma treatment. In her spare time, Aimee enjoys reading, kick boxing, vegan cooking, and spending time with her daughters.
B. Gayle Lambert joined Optum in June of 2015 as a Licensed EAP Specialist.  In February of 2022, she took a position as a management consultant working with members who are mandatory referrals from their employers.  Prior to coming to work for Optum she was self-employed in private practice for 25 years.  She was in several behavioral health and EAP networks and worked primarily with people who had mood and/or substance use disorders.  She has a Master of Arts in counseling psychology from Texas Woman's University and earned her Professional Counselor license in 1992. She graduated summa cum laude with a Bachelor of Science in organizational behavior from The University of Texas at Dallas in 1985.
Laura White is a Senior Management Consultant with Optum EAP. Laura is a Certified Employee Assistance Professional (CEAP), Substance Abuse Professional (SAP), Substance Abuse Expert (SAE) and Licensed Professional Counselor Supervisor (LPC-S), with an extensive history in Employee Assistance Programs (EAPs) providing workplace support to customer accounts. Laura partners with key company stakeholders, Human Resource Leaders, Executive Leadership, Occupational Health, and Medical Professionals on best practices to address complex organizational and behavioral health issues. She has cultivated relationships with key stakeholders to implement positive culture change. Laura is a trained Critical Incident Responder and has assisted individuals and organizations in recovering from disruptive and traumatic events in the workplace. She develops and delivers customized training programs on a variety of workplace and wellness issues. Since joining Optum, in 2016, Laura has been instrumental in launching State of TN Take Charge at Work, coaching program. Take Charge at Work helps employees learn to manage symptoms of depression and stress in the workplace. Laura conducted training for the Delta Air Lines Peer Support Program. She is on the dedicated Constellation Energy Generation, LLC team providing strategies to address behavioral disturbances, and consultation on risk and adherence with regulatory compliance with the U.S. Department of Transportation, and the Nuclear Regulatory Commission.

Activity planners
Rebecca Gleason, RN, CCM
Activity Manager
Optum Health Education
Ross Lund
Senior Provider Relations Advocate
Network Growth & Satisfaction
Employer and External Payer Customers 
Optum
Maria Whitter, MSW, LCSW, CEAP, SAP
EAP Manager
Workplace Support Services
Optum
Disclosures of relevant financial relationships
In accordance with the Accreditation Council for Continuing Medical Education's (ACCME) Standards for Integrity and Independence in Accredited Continuing Education, Optum Health Education (OHE) requires all those in control of educational content to disclose their financial relationships with ineligible companies within the prior 24 months. Ineligible companies are defined by the ACCME as companies whose primary business is producing, marketing, selling, re-selling, or distributing health care products used by or on patients. Individuals must disclose all financial relationships, regardless of the amount, with ineligible companies and regardless of their view of the relevance of the relationship to the education. OHE ensures that the content is independent of commercial bias.
The activity faculty and planners have no financial relationships to disclose.
Method for calculating CE credit
CE credit was calculated by the complexity of content.
Accreditation statement


In support of improving patient care, this activity has been planned and implemented by Optum Health Education and Optum Behavioral Health. Optum Health Education is jointly accredited by the Accreditation Council for Continuing Medical Education (ACCME), the Accreditation Council for Pharmacy Education (ACPE) and the American Nurses Credentialing Center (ANCC), to provide continuing education for the health care team.
Credit designation statements
Psychologists
Optum Health Education is approved by the American Psychological Association (APA) to offer continuing education for psychologists. Optum Health Education maintains responsibility for this program. 1.00 CE hour.
Social workers


As a Jointly Accredited Organization, Optum Health Education is approved to offer social work continuing education by the Association of Social Work Boards (ASWB) Approved Continuing Education (ACE) program. Organizations, not individual courses, are approved under this program. State and provincial regulatory boards have the final authority to determine whether an individual course may be accepted for continuing education credit. Optum Health Education maintains responsibility for this course. Social workers completing this course receive 1.00 enduring continuing education credits.
Counselors and/or marriage and family therapists
CA: The Board of Behavioral Sciences has deferred CE course approvals to APA and ASWB for its licensees.  Other States: Nearly all state Counselor and MFT boards accept either APA or ASWB approval, or are reciprocal with other state licensing board approvals. Check with your board to be sure.
Employee Assistance Certification Committee (EACC)
The Employee Assistance Certification Committee (EACC) has approved this course for PDH award. This training is considered an EAPA approved one hour training block. 
EACC Approval #: RBEAPA0822G42
Domain: I & II
Dates of Training: September 5, 2022 - September 5, 2023
Trainings Listed by Code: G42 EAP 101 for Behavioral Health Providers
PLEASE NOTE: If you are interested in claiming this type of credit, please select the "Attendance Certificate" after you complete the course evaluation.
Attendance
A certificate of attendance will be provided to learners upon completion of activity requirements, enabling participants to register with licensing boards or associations that have not been preapproved for credits. To apply for credit types not listed above, participants should use the procedure established by the specific organization from which they wish to obtain credit.
Available Credit
1.00

APA - Psychologists

1.00

Attendance - General Attendance

1.00

ASWB - Social Workers
Please log in to register.
You must be logged into your account to participate in this activity. Get started by clicking "Register/Continue" and following the instructions. At the end of the activity, you will be able to view, save or print your certificate of participation. A complete listing of all of your activities can be found under "My Account," "My Activities."