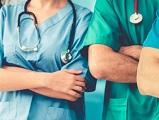 Everything Keeps Changing! What COVID-19 Has Taught Us About Pandemic Surveillance
Activity description
This activity consists of a recorded presentation from the "31st Annual National Clinical Conference" held in Bloomington, Minn., Oct. 17-19, 2022.
The COVID-19 pandemic impacted practically every aspect of life in the U.S. from a clinical, economic and social standpoint. It required high levels of organization and expedience in modifying standard health care procedures to keep pace with the rapidly spreading virus, including health care visits, preventive education, testing programs, as well as vaccine development, approval, and dispersal. Infection rates and outcomes demonstrated a strong relationship with multiple factors, such as concomitant health conditions, health disparities, access to care, and misinformation. What have we learned about the next pandemic three years into the current one? This activity discusses the key takeaways from pandemic successes and setbacks, including the utilization of predictive analysis of potential infectious disease outbreaks, emergency preparedness, preventive health care programs and our expanded knowledge about vaccine development.
Provided by
This activity is provided by Optum Health Education.
Commercial support
There was no commercial support for this activity.
Required hardware/software
Please ensure you are using the web-browser Chrome and disable any pop-up blocking software. Click here for information on how to enable pop-ups.
Target Audience
This activity is designed to meet the educational needs of case managers, nurses, pharmacists, pharmacy technicians, physicians, psychologists, social workers, dietitians, and other health care professionals who are interested in COVID-19 .
Learning Objectives
At the end of this educational activity, participants should be able to:
Interpret pandemic data to define the categorical influences that impacted standard health care practices.
Describe examples of health care modifications, vaccine program organization, and preventive practices that emerged to balance the negative effects of the pandemic.
Discuss the value of lessons learned for future pandemics and approaches to preparing for the next potential pandemic.
Faculty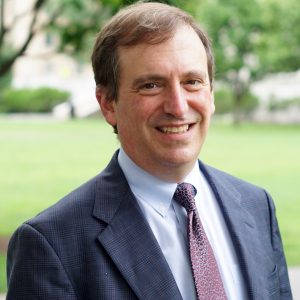 Marc Lipsitch, DPhil
Director of Science
Center for Forecasting and Outbreak Analytics
Center for Disease Control and Prevention
Director and Professor of Epidemiology
Center for Communicable Disease Dynamics, Department of Epidemiology
Harvard T.H. Chan School of Public Health
Boston, MA
About the presenter
Marc Lipsitch, DPhil, director of science, Center for Forecasting and Outbreak Analytics Center for Disease Control and Prevention, director and professor of epidemiology, Center for Communicable Disease Dynamics, department of epidemiology, Harvard T.H. Chan School of Public Health in Boston, Mass. He is an internationally recognized expert in methods and disease-transmission modeling and has been a leading scientific authority during the COVID-19 pandemic. Dr. Lipsitch is an author of more than 350 peer-reviewed publications on antimicrobial resistance, epidemiologic methods, mathematical modeling of infectious disease transmission, bacterial and human population genetics, immunity to streptococcus pneumoniae, and COVID-19 epidemiology. His research informs the use of transmission-dynamic simulations to improve the design of randomized and observational studies of infectious disease interventions, and bioethics related to infectious diseases and clinical trials in emergencies. His recent COVID-19 research builds on 20 years of groundbreaking work on SARS, pandemic influenza, and other emerging infections, as well as on the seasonality of influenza and coronavirus disease, which has contributed to the foundation for modern pandemic response. This includes real-time estimation of SARS transmissibility and modeling of control measures and calculating the reproductive number for the 1918 "Spanish flu" and severity of the 2009 H1N1 flu pandemic, which has informed non-pharmaceutical interventions such as physical distancing. During the present pandemic, Dr. Lipsitch has been featured in thousands of press articles and media interviews from CNN and BBC, to the Guardian and Wall Street Journal, and writes in and is interviewed regularly for outlets such as The New York Times and The Washington Post on COVID-19. Additionally, Dr. Lipsitch was a co-founder of the Cambridge Working Group in 2014, whose efforts helped to initiate a pause in U.S. government funding for research involving the creation of potential pandemic pathogens, such as transmission-enhanced avian influenza strains. He has written extensively on aspects of science policy in relation to such studies. Dr. Lipsitch has received awards for research, publications, mentoring and journal reviewing. He was elected to the National Academies of Medicine in 2020, for his pre-COVID-19 scientific accomplishments. In 2015, he was elected a fellow of the American Academy of Microbiology, and in 2014, he received the Robert Austrian Award for contributions to pneumococcal research. He is or was on the editorial advisory boards/associate editor of eLife, PLoS Medicine, Journal of Infectious Diseases, American Journal of Epidemiology, Epidemiology, and Epidemics. He currently serves on the Massachusetts Governor's Medical Advisory Committee, and both the Massachusetts and World Health Organization (WHO) COVID-19 Vaccine Working Groups. He has also served on the President's Council of Advisors on Science and Technology Working Group on H1N1 Influenza, as well as Centers for Disease Control's (CDC's) Team B for the 2009 H1N1 pandemic and several advisory groups during the 2014–5 Ebola outbreak in West Africa. He has provided advice to the Food and Drug Administration, CDC, WHO, International Monetary Fund, Congressional Budget Office, Defense Science Board, several pharmaceutical companies and the governments of Canada, Mexico, India, Germany, Austria, and Luxembourg. Dr. Lipsitch joined the faculty of the Harvard School of Public Health (HSPH) in 1999, after completing a postdoctoral fellowship at Emory University with Dr. Bruce Levin and received a visiting scientist appointment at the CDC. He received a D.Phil. in zoology as a Rhodes Scholar from the University of Oxford, where he studied with Drs. Robert May and Martin Nowak, and a BA in philosophy from Yale University. In August 2021, Dr. Lipsitch was named director for science at the new Center for Forecasting and Outbreak Analytics at the U.S. CDC, where he is on part-time loan from HSPH.
Planning Committee
Elizabeth Albert, MD
Clinical Activity Manager
Optum Health Education
Eden Prairie, MN
Rebecca Gleason, RN, CCM
Activity Manager
Optum Health Education
Eden Prairie, MN
Jennifer Malin, MD, PhD
Senior Vice President and Chief Medical Officer
Optum Health Solutions
Eden Prairie, MN
Tina Rydland, PharmD
President
ArdentCare Solutions
Denver, CO
Disclosures of relevant financial relationships
In accordance with the Accreditation Council for Continuing Medical Education's (ACCME) Standards for Integrity and Independence in Accredited Continuing Education, OptumHealth Education (OHE) requires all those in control of educational content to disclose their financial relationships with ineligible companies within the prior 24 months. Ineligible companies are defined by the ACCME as companies whose primary business is producing, marketing, selling, re-selling, or distributing health care products used by or on patients. Individuals must disclose all financial relationships, regardless of the amount, with ineligible companies and regardless of their view of the relevance of the relationship to the education. OHE ensures that the content is independent of commercial bias.
Dr. Marc Lipsitch has indicated that he is on the advisory board for Janssen and Merck; receives grant/research funding from Pfizer; and has ownership interests in Sanofi Pasteur and Bristol Myers Squibb.
The activity planners have no financial relationships to disclose.
Method for calculating CE credit
CE credit was calculated by the complexity of content.
Accreditation Statement


In support of improving patient care, Optum Health Education is jointly accredited by the Accreditation Council for Continuing Medical Education (ACCME), the Accreditation Council for Pharmacy Education (ACPE), and the American Nurses Credentialing Center (ANCC) to provide continuing education for the health care team.
Credit designation statements


This activity was planned by and for the health care team, and learners will receive 0.75 Interprofessional Continuing Education (IPCE) credits for learning and change.

Nurses
The participant will be awarded up to 0.75 contact hour(s) of credit for attendance and completion of supplemental materials.
Nurse practitioners
The American Academy of Nurse Practitioners Certification Program (AANPCP) accepts credit from organizations accredited by the ACCME and ANCC.
Pharmacists/Pharmacy technicians
This activity is approved for 0.75 contact hour(s) ([0.075] CEU) in states that recognize ACPE.
Attending the full program will earn 0.75 contact hour(s).
Unique Activity Number(s): JA0007123-0000-23-090-H01-P/T
Physicians
Optum Health Education designates this enduring activity for a maximum of 0.75 AMA PRA Category 1 Credit(s)™. Physicians should claim only the credit commensurate with the extent of their participation in the activity.
PAs
The American Academy of Physician Assistants (AAPA) accepts credit from organizations accredited by the ACCME.
Case managers
The Commission for Case Manager Certification has approved this program for a maximum of 0.75 clock hour(s) for Certified Case Managers (CCM).
Dietitians 
Completion of this RD/DTR profession-specific or IPCE activity awards CPEUs (One IPCE credit=One CPEU). 
If the ac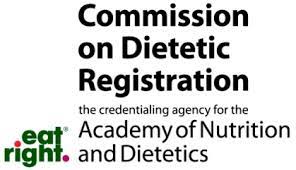 tivity is dietetics-related but not targeted to RDs or DTRs, CPEUs may be claimed which are commensurate with participation in contact hours (One 60 minute hour=1 CPEU). 
RD's and DTRs are to select activity type 102 in their Activity Log. Performance indicator selection is at the learner's discretion. 
Psychologists and social workers
Participants must have attended the entire Web-based activity and completed an evaluation to receive a certificate. Partial credit is not available.
Psychologists
Optum Health Education is approved by the American Psychological Association (APA) to offer continuing education for psychologists. Optum Health Education maintains responsibility for this program. 0.75 CE hour.
Social Workers
| | |
| --- | --- |
| | As a Jointly Accredited Organization, Optum Health Education is approved to offer social work continuing education by the Association of Social Work Boards (ASWB) Approved Continuing Education (ACE) program. Organizations, not individual courses, are approved under this program. State and provincial regulatory boards have the final authority to determine whether an individual course may be accepted for continuing education credit. Optum Health Education maintains responsibility for this course. Social workers completing this course receive 0.75 enduring continuing education credit. |
Attendance
A certificate of attendance will be provided to learners upon completion of activity requirements, enabling participants to register with licensing boards or associations that have not been preapproved for credits. To apply for credit types not listed above, participants should use the procedure established by the specific organization with which they wish to obtain credit.
Available Credit
0.75

ACPE - Pharmacists

0.75

ACPE - Pharmacy Technicians

0.75

AMA - Physicians

0.75

ANCC - Nurses

0.75

APA - Psychologists

0.75

Attendance - General Attendance

0.75

CCMC - General - Case Managers

0.75

CDR - Dietitians

0.75

ASWB - Social Workers
Please log in to register.
Prior to beginning this activity, please ensure you are using the web-browser Chrome and disable any pop-up blocking software. Click here for information on how to enable pop-ups.
You must be logged into your account to participate in this activity. Get started by clicking the down arrow and then "Start" under "Webcast"; then follow the prompts at the bottom of the screen. At the end of the activity, you will be able to view, save or print your certificate of participation. A complete listing of all of your activities can be found under "My Account," "My Activities."